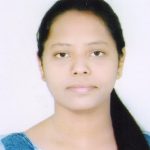 Pranjali Nemade
Volgograd State Medical University
We still remember how tensed and concerned we were on the very first appointment with USAC and how swiftly you made our worries neutral about studying abroad. It was because of your quality of service that all of the procedures went so smooth. Never seen an organization so dedicated towards the students. Thank you for your amazing service and we hope that the bond we have made will remain same in the future.
Sumit Mate
Perm State Medical University
First, I would like to give big thanks to my parents for giving better direction for MBBS studies in Russia. USAC has given best guidance about medical education and has advised properly in all aspects. I would like to give special thanks to Sohrab Sir for his best counselling and suggestions. It was my pleasure to get admission through USAC.
Tapasya Chavhan
Emilio Aguinaldo College
Right now, i am very much happy because, i am going to fulfil my dream and specially my father's dream for this all credit goes to Sohrab Sir and Mam for giving me that advice to go to foreign and fulfil my dream. I am very much thankful to Sohrab Sir & Mam and very loving Mam. I am giving all 5 stars to their agency. And i am very happy right now to say that, i am going to be a doctor. It was really very good pleasure to have such nice people. So, Thank you very much Sohrab Sir and Mam for your so helpful nature. Now my words are ended but feelings would never.
Saurabh Hargude
Kazan State Medical University
I would like to thank all the members of United Studies Abroad Consultants excellent consultancy and very happy to get associated with Sohrab Sir & Rukhmini Mam. My aspiration of going abroad is met and now, i am on the right track of my success. Again thanks a lot for such a kindfull response.
Meeran Khan
Jalal-Abad State Medical University
My dream of becoming MBBS has been fulfilled by your consultancy. I have attended your seminar in Akola. Sohrab Sir helped me a lot to complete my dream come true for MBBS studies in Kyrgyzstan. I am very much thankful for team USAC.
Saurabh Hadge
Stavropol State Medical University
I would like to give a big thanks to the USAC. Specially to Sohrab Sir & Rukhmini Mam, who had guide me directly and indirectly to choose me the best University for getting the better education and facilities. The United group did its best for giving the complete information about the abroad education. They did their best in giving the documentary formalities and the processes whatever are required and suggested the best way to follow. I would like to thanks again from my heart to United group. Further, i would like to suggest everyone United Studies Abroad Consultancy for abroad education.
Akshara Shende
AMA School of Medicine
I want to thank Sohrab Sir & Mam for being so helpful. They guided us very well and gave proper information and knowledge at every stage. Mam told everything very nicely and she is friendly and talks politely. Admission process was very smooth. Thank you for all the help you rendered for seeking admission in AMA college. It is possible because of you people that many students and parents who wish to become doctor can fulfill their dreams. I will recommend your consultancy to my friends and relatives.